22.05.2019 - Our Assemblies are going to Mars!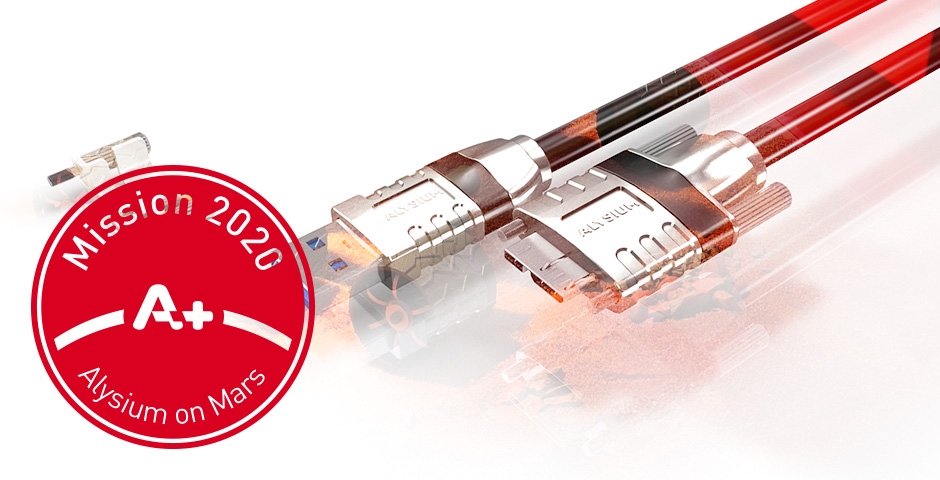 As you maybe know from the last Vision Show in Stuttgart in 2018, we will join the ride to Mars together with the new Rover2020 from NASA. Our A+ USB3 Assemblies will go, where no other USB3 Assembly has gone before.
NASA is giving now all of us an opportunity to join this trip to Mars, although it will be years before the first human will set foot on Mars.
The rover is scheduled to launch as early as July 2020, with the spacecraft expected to touch down on Mars in February 2021.
Why we are on board? Nasa/JPL will use our A+ USB3 Cables to connect Imaging Cameras with the main units. It is the first time that USB3 is touching Mars ground and it was only possible through our assemblies. Through the unique used Die-Cast Housing - designed and produced for Industrial / Machine Vision Applications - we were the only one who could provide a solution from shelf, which covered all of their specifications for the rough ride and the conditions on Mars.
If you face similar - or even less - rough conditions and challenges in your application, feel free to contact us. We might have already a solution ready.
More Informations about the Rover2020 Mission: